Contact: NOVEC Public Relations, 1-888-335-0500, communications@novec.com
Representatives of Virginia's consumer-owned electric cooperatives met with Virginia's U.S. Sen. Tim Kaine April 13 in his Arlington office.
The cooperative representatives, including directors, CEOs, and senior staff, spent more than an hour briefing Kaine on issues important to their members, ranging from high-speed internet access to community solar projects.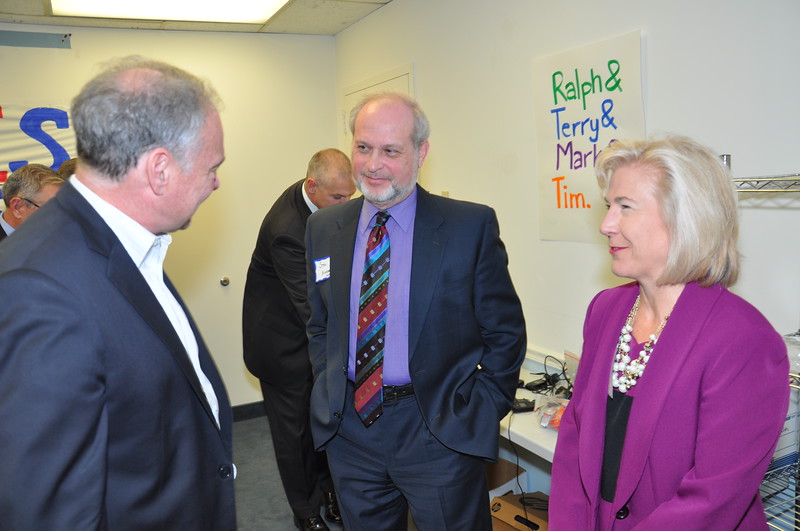 The group, which included several representatives from NOVEC, also discussed topics such as work-force training and the importance of co-ops recovering their costs in providing access on co-op poles to third-party communications companies.
The meeting was coordinated by the Virginia, Maryland & Delaware Association of Electric Cooperatives (VMDAEC). Richard Johnstone, the association's CEO, said, "It was a great opportunity to visit and share some thoughts with one of our U.S. Senators regarding issues that are important to our member-consumers, including access to broadband, use of renewable energy and workforce training opportunities in partnership with community colleges."
About VMDAEC: Founded in 1944, VMDAEC is the trade association for 15 consumer-owned not-for-profit electric distribution cooperatives that serve Delaware, Maryland and Virginia. The Glen Allen, Va.-based Association provides its member cooperatives with employee, director, and safety education and training, government relations and legislative support, and communications services, including the publishing of Cooperative Living magazine. For more information, visit www.vmdaec.com or www.co-opliving.com.