Tax Credits for Energy-Saving Upgrades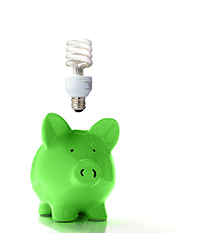 Many of the tax credits for installing energy-saving upgrades to homes have expired, but the U.S. Congress will allow homeowners to take tax credits for installing these energy-efficient appliances and systems:
Geothermal heat pumps
Small, residential wind turbines
Solar energy systems
Tax payers will receive a 30-percent credit, with no upper limit, for installing these appliances in their principal residences or second homes. Rentals do not qualify. These tax credits expire Dec. 31, 2016.
The law varies for installing residential fuel cells and microturbine systems. A homeowner may claim a tax credit for 30 percent of the cost, up to $500 per 0.5 kilowatt of power capacity. A new and existing home will qualify. The equipment must be used in a principal residence; a second home or rental will not qualify. This tax credit also expires Dec. 31, 2016.
For more information, visit www.energystar.gov/taxcredits and consult your tax advisor.