An Exchange of Power
There's more for sale at the Fauquier Livestock Exchange (FLE) than animals — you just can't see it. FLE's solar photovoltaic system powers the livestock sale barn entirely and generates enough energy to sell the excess to NOVEC.
In 2010, a devastating fire caused the loss of all office space and 90% of the FLE building. Rather than simply building another barn, the Exchange took a different approach.
"It was our desire to build a structure that would serve the agricultural community for generations to come," said Kevin Jennings, who serves on the FLE board of directors. "We started looking into an integrated solar system that would be just large enough to take care of all our in-house energy needs and pay for most of the building's large monthly electric bill."
The result? Nearly an acre of black solar laminate, called photovoltaic laminate, sits atop the barn. Jennings says at least 1,500 panels of the laminate line the roof. The panels are light enough to be on top of the open arch building design and powerful enough to produce more than 280,000 kilowatt-hours of electricity each year. That is enough to power 20-30 homes.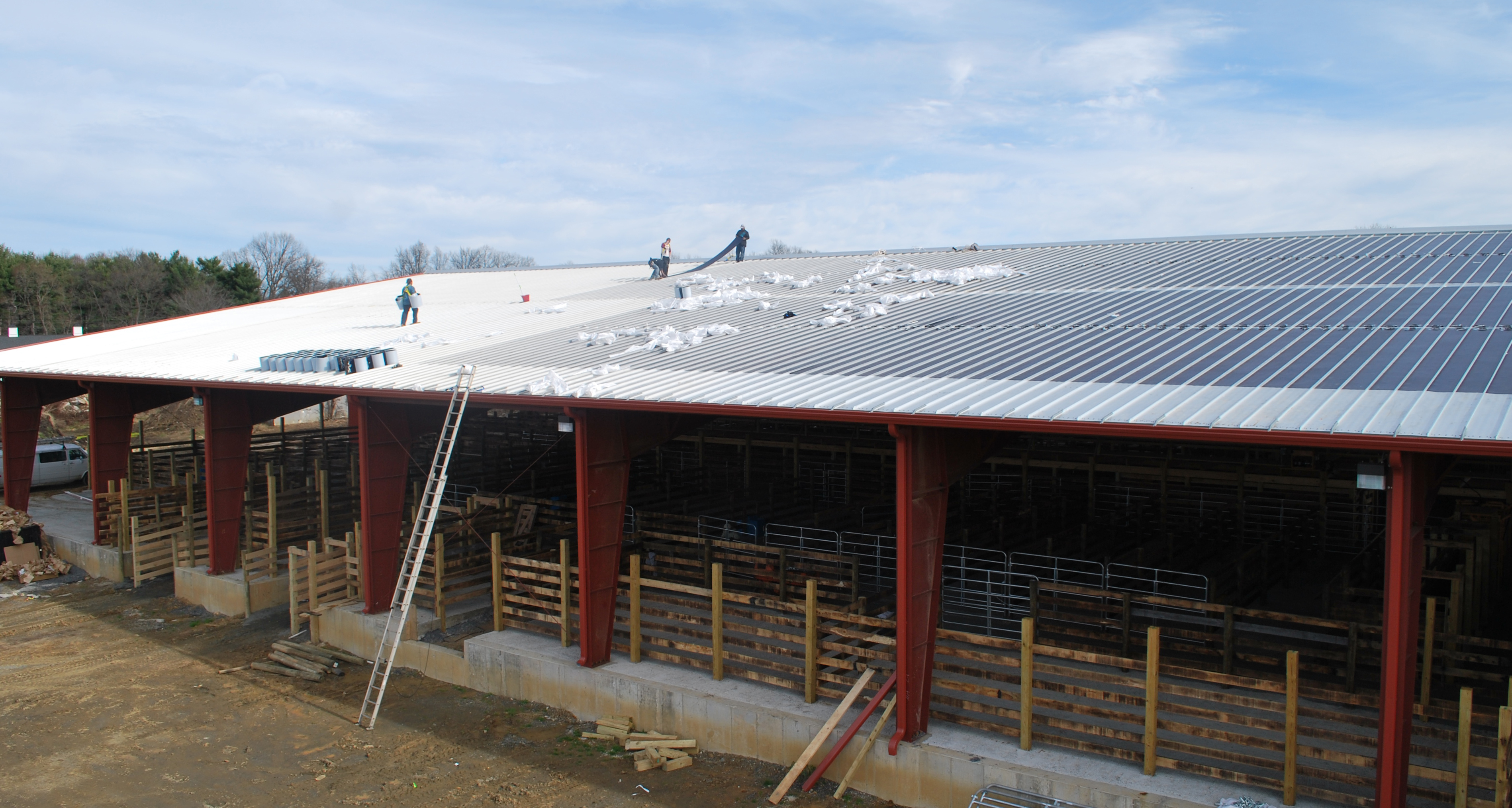 (Above) Workers install solar laminate panels at Faquier Livestock Exchange in 2011.
NOVEC members receive solar energy from the barn
The system, installed in 2011, has been a success story at the intersection of agriculture and innovation in power. Since the system produces more electricity than the group can use, the FLE sells the surplus to NOVEC. Doing so creates a reliable source of revenue in addition to FLE's weekly livestock sales. NOVEC distributes 190 kilowatts of electricity generated at FLE to Co-op customers.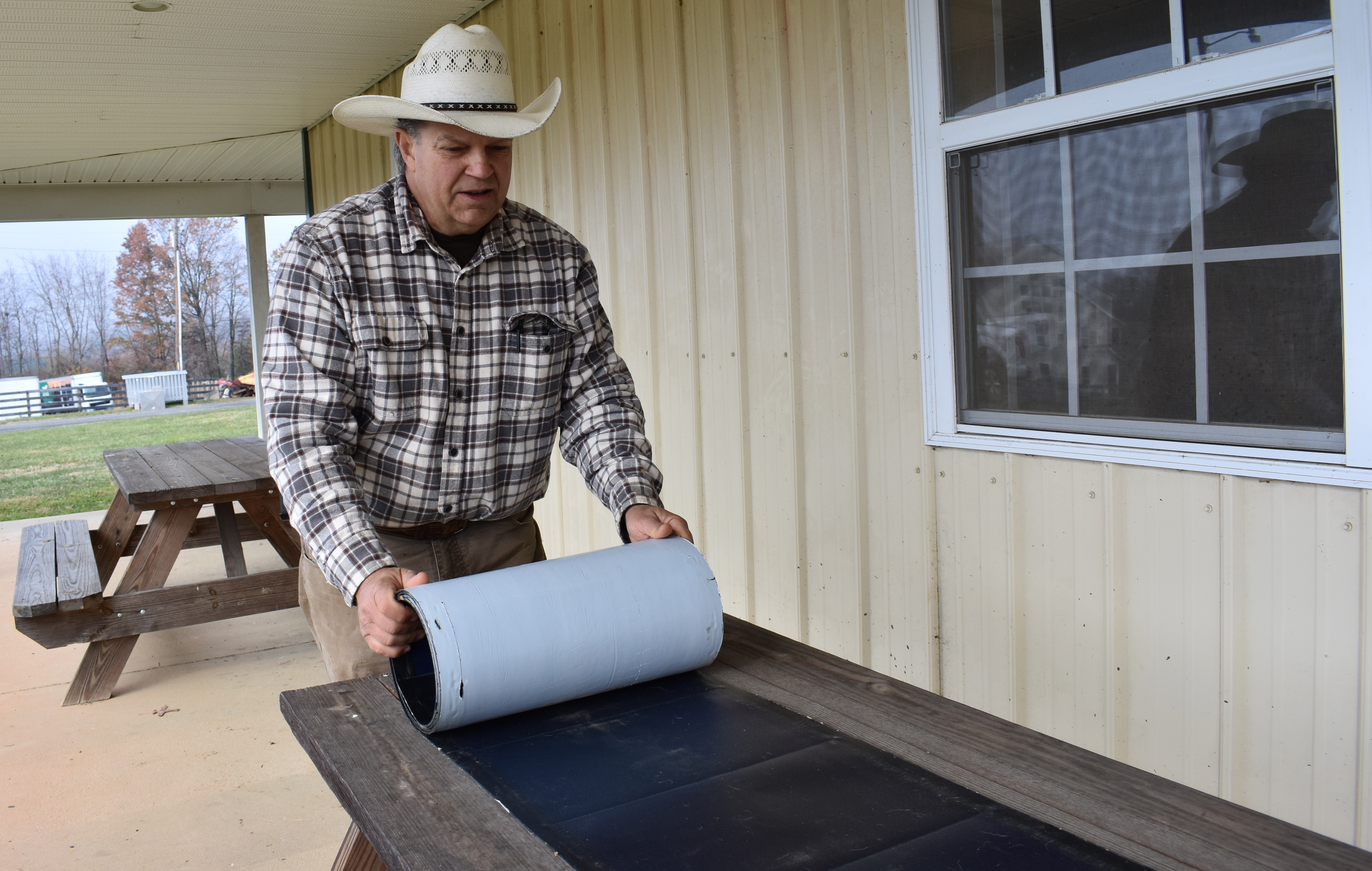 (Above) A worker at the Fauquier Livestock Exchange shows a sample of the solar laminate panels used in the 2011 project.
For Jennings, the decision to go green and focus on solar energy was a creative solution that he hopes can be used long into the future. "By capturing the sun's endless supply of renewable green energy, we will be helping the environment for generations to come," he said. "Green energy for our community by a group of farmers; imagine that."