Outage Texting Sign Up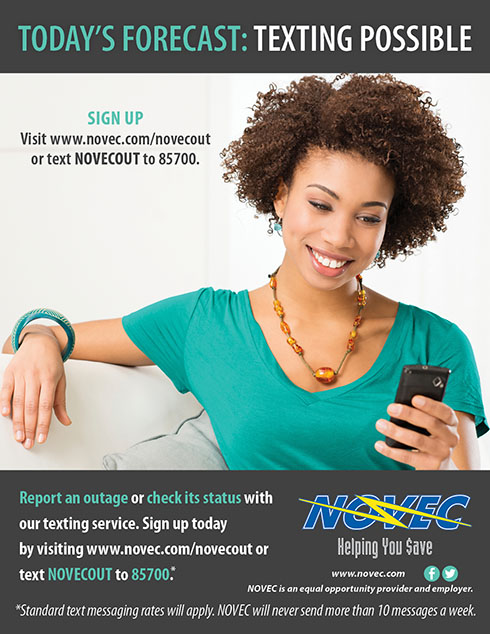 Customers who sign up for this service will be able to report any outages via text and get status updates on their reported outages.
The text messages communicate directly with NOVEC's interactive voice response system so reporting is quick and easy. Please note that this service is currently limited to 2 phone numbers per account and also requires the number to be listed on your account.
Sign up by texting the keyword NOVECOUT to 85700.
Once you have signed up, text the keyword #OUT to 85700 to report an outage or STATUS to check the status of an outage.