Annual Meeting

SAVE THE DATE
NOVEC's annual meeting is rescheduled for Wednesday, Oct. 14, 2020. Please note, it will now be held at NOVEC's Gainesville Technical Center, 5399 Wellington Branch Drive, Gainesville, Va 20155. The day to submit a petition to run for the board of directors is now 5 p.m., Aug. 6, 2020. All plans are subject to change because of COVID-19 and the Forward Virginia plan restrictions in effect at the time.
Please visit this page for the most up-to-date information regarding NOVEC's annual meeting and election process.
2020 NOVEC Annual Meeting
CALL FOR CANDIDATES
Nominations are now open for candidates who would like to run for the NOVEC Board of Directors. Two seats are up for election to represent district 4 and district 5. Any NOVEC member in good standing living in either district 4 or 5 may run for the board for a four-year term. See the district map at novec.com/bod.
NOVEC's bylaws call for an annual meeting of Co-op members to elect directors to the board. Due to the coronavirus pandemic restrictions, NOVEC will announce the logistics of the annual meeting at a later date.
Director Nominations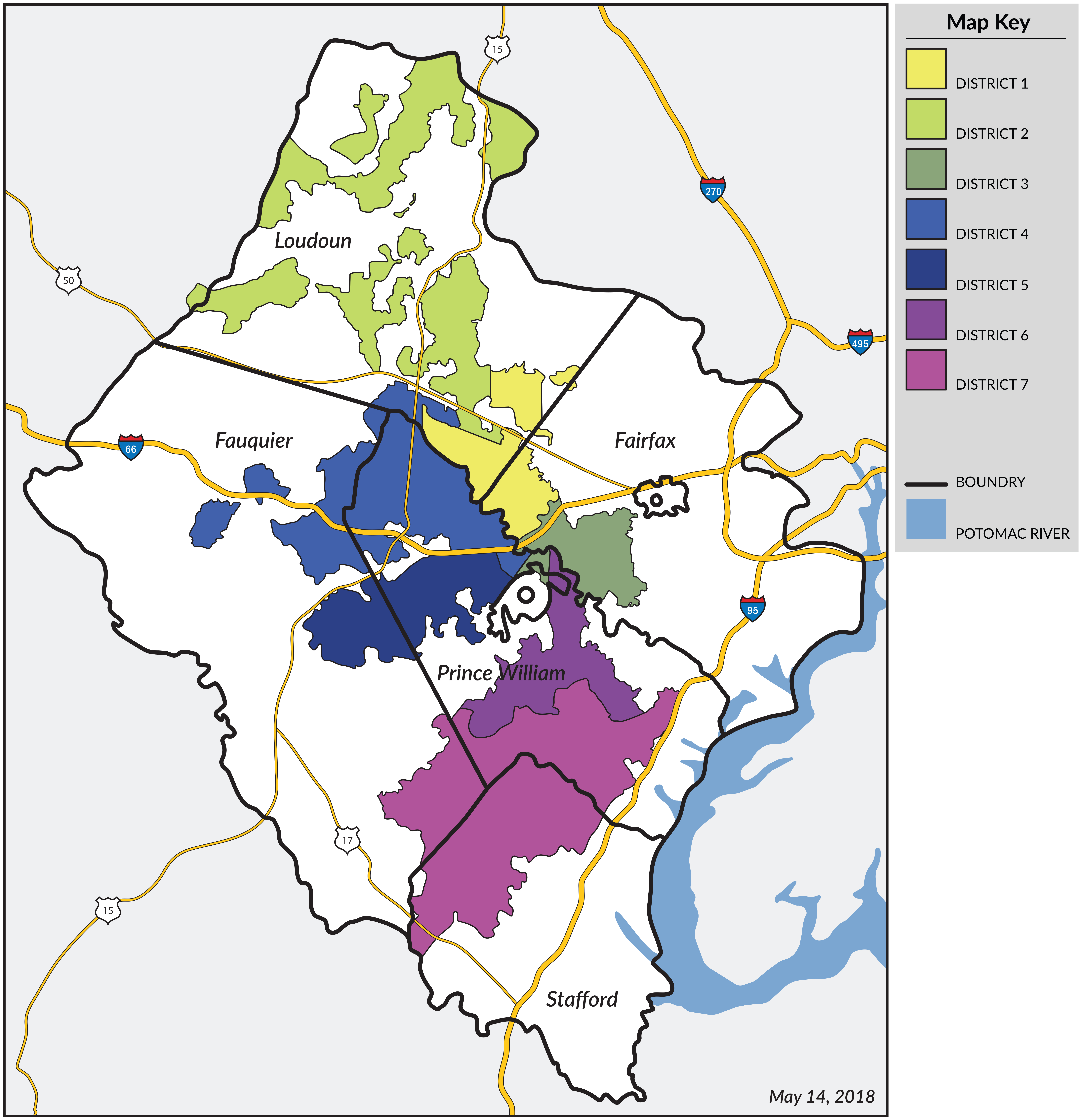 The Cooperative's bylaws say in Article IV, Section 7: "Nominations for directors shall be made by any 15 or more members in writing over their signatures, said written nomination petitions to be delivered to the office of the president/CEO not less than 70 days prior to the next annual meeting. The secretary shall direct that the nomination petitions be published, online or in print, to the membership and that they be posted at the principal office of the Cooperative and shall mail with the notice of the meeting a statement of the number of directors to be elected and all the nominations made for said directorships. No additional nominations shall be made from the floor at the meeting of the members."
Article IV, Section 5 says: "As herein specified, all nominees shall be actual bona fide residents and domiciliaries of the particular districts from which they are nominated. Further, no member shall be eligible to become or remain a director of the Cooperative who is not an actual bona fide resident and domiciliary in the area served by the Cooperative, or who is in any way employed by or financially interested in a competing enterprise of a business selling electric energy to the Cooperative. When a membership is held jointly by two persons, either one, but not both, may be elected a director."
An independent firm will conduct background checks of all candidates and provide results to the NOVEC Board of Directors and the Nominees Evaluation Committee.
To obtain a nomination petition, call the Customer Care Center at 703-335-0500 or 1-888-335-0500.
Deadline for Nominations
NOVEC must receive all nomination petitions by 5 p.m. on Wednesday, Aug. 6, 2020.
Return a completed petition to:
President/CEO Stan Feuerberg
NOVEC
P.O. Box 2710
Manassas, VA 20108
Petitions may be hand-delivered Monday–Friday between 8:15 a.m. and 5 p.m. to:
NOVEC Lomond Business Center
Attn: Executive Office
10323 Lomond Drive
Manassas, VA 20109
For more information about the nomination process, email annualmeetingLK@novec.com.
Click here for more information about our NOVEC's Board of Directors.