Security and Streetlights

Security Lighting
Security lights are an additional safety measure homeowners can use to protect their property.  Upon request, NOVEC can install a security light on most existing poles on a customer's property.  Monthly light fees (fee will vary depending on light) will be included on your monthly NOVEC billing statement.  To schedule an appointment to review your security lighting options and get pricing information, please contact Distribution Engineering at 703-754-6750.  For a downloadable brochure, click here. (PDF)
Outdoor Lighting Calculator – Compares the light levels and cost to operate various outdoor lighting applications.
NOVEC Security Lights are Dark Sky Friendly
In response to numerous requests from customers and county requirements, NOVEC installs only security lights that are "dark sky friendly." This means that the new security lights help cut glare, reduce sky glow and eliminate wasted energy dollars. These new lights do a better job of aiming light only where it is needed - on the targets of safety, security, and visibility, not up into the sky.
Unless a specific request is received from the local governmental body to use our old-style lights, NOVEC will install only security lights that are designed to be "dark sky friendly". In addition, customers can pay a fee to have their existing security lights replaced or retro-fitted to be "dark sky friendly".
 

Types of Security Lights
NOVEC offers several options in security lights, all of which are Dark-Sky Friendly.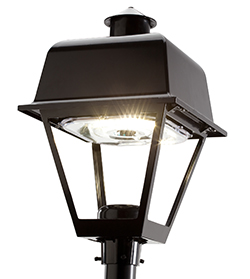 Better color rendering
More consistent light distribution
Improved visibility for drivers and pedestrians
40-80% energy savings
50-75% relamping and maintenance savings
 
M-250R2 Luminaire with Cutoff Optics
For residential streets, access roads, parking lots and other outdoor areas
Options: 100 Watt HPS; 150 Watt HPS; 250 Watt HPS; and 400 Watt HPS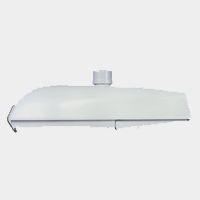 SalemLuminaire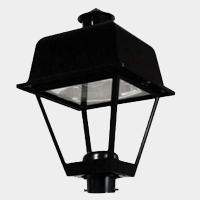 For residential areas, walkways, shopping centers, malls
Colonial options: 70 Watt HPS; 100 Watt HPS; and 150 Watt HPS
Protected from vandalism in the head of the fixture by not having panels over the bulbs
Skygard 201SA
For outdoor work yards, roadside commercial establishments, suburban developments, rural areas where reduced glare and full lighting is required
Unibracket on existing wood pole: 100 Watt HPS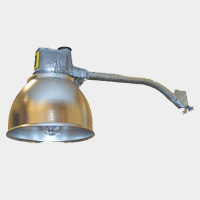 ---
Streetlighting
Streetlights can add a "home town" feeling to a subdivision or public roadway. NOVEC offers various styles of streetlights that can carry out the theme of your subdivision and brighten the roads for others. Since the lighting benefits the general public and residents of subdivisions, streetlighting is available to county governments and homeowner associations only.
Contacts
If you wish to inquire further about the installation of a particular light, please call 703-754-6750 to schedule an appointment with a designer.
To report an outage or damage to an existing streetlight, click here.
For more information on upgrading or installing streetlighting, please contact the distribution engineering department at 703-754-6750 or toll-free at 1-888-335-0500, ext. 6750, or via e-mail at disteng@novec.com.