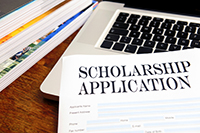 Each year NOVEC provides local area high school students the opportunity to apply for college scholarships. The scholarships award $1,500 to high school students in five counties where NOVEC provides electric service – Fairfax, Fauquier, Loudoun, Prince William, Stafford, and in the City of Manassas Park. Read More...
When temperatures go low, electricity bills go high - NOVEC offers help
MANASSAS, Va. – Winter dropped almost a foot of snow on Northern Virginia on Jan. 12-13 and another polar vortex swooping down from the North Pole could bring record-breaking temperatures this week. If weather forecasters are correct, more snow and subzero temperatures could put much of the country in a deep freeze before winter is over.