Contact: NOVEC Public Relations, 1-888-335-0500, communications@novec.com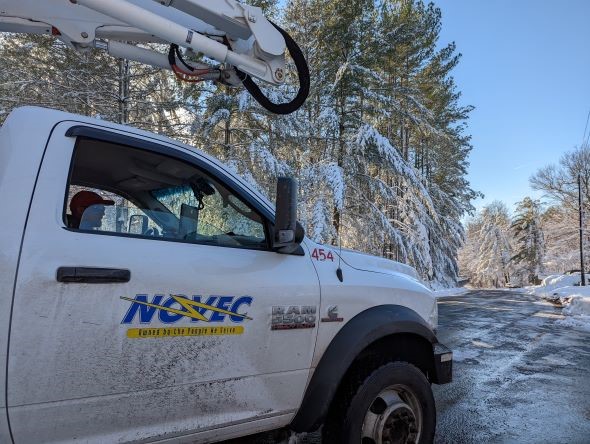 A NOVEC lineworker heads to a power outage location after two snow events coated the region in the first week of 2022. NOVEC photo
MANASSAS, Va. – Northern Virginia Electric Cooperative has restored power service to almost all of the 19,000 customers who lost power during two snowstorms in the first week of 2022. NOVEC estimates it will restore service to every affected customer on Friday. At 3 p.m. on Friday, 12 customers were waiting for power service restoration.
Most of the remaining outages are in Prince William and Stafford counties, where more than a foot of snow fell on Jan. 3. The storm blocked Interstate 95 and made many other highways and secondary roads difficult to access.  
"Several of the remaining outages had multiple poles broken and were in areas difficult to access," explains Dan Swingle, NOVEC vice president of system operations. "Nevertheless, we expect to have service restored in all locations by tonight."
Customers can view or report outages at novec.com/stormcenter. They can also call the Customer Care Center at 703-335-0500 or 888-335-0500. They will find storm and power outage information at novec.com/outageinfo.