Contact: NOVEC Public Relations, 1-888-335-0500, communications@novec.com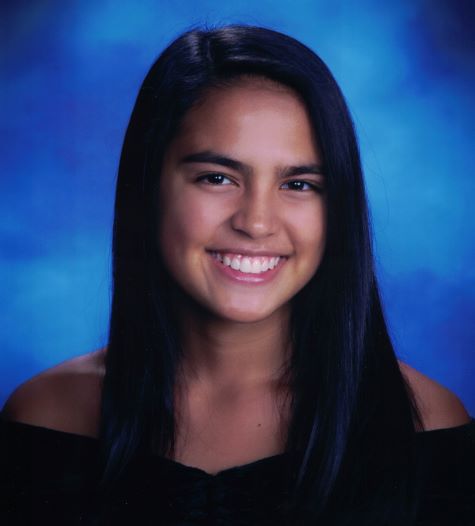 NOVEC awarded Madeline Miles, a Centreville High School senior, $3,000 in scholarship money. Submitted photo.
MANASSAS, Va. -- Northern Virginia Electric Cooperative (NOVEC) and the Virginia, Maryland & Delaware Association of Electric Cooperatives (VMDAEC) awarded college and higher education scholarships to 13 Northern Virginia high school seniors in May.
NOVEC Scholarships
NOVEC awarded $1,500 scholarships after reviewing 104 applications. Judges evaluated applicants' academic records, community involvement, work experience, demonstrated leadership, recommendations, and essays.
From the 11 students, judges selected Madeline Miles as the most outstanding student. Therefore, she also received the $1,500 J. Manley Garber scholarship, named for the late NOVEC Board of Directors chairman. Miles will use the $3,000 for her education at the University of Virginia.  
NOVEC's 2021 Scholarship Winners
Madeline Miles — Garber Scholar, Centreville High School, Fairfax County
Dao Tran — Westfield High School, Fairfax County
Marwa Mohammadi — Mountain View High School, Fairfax County
Matthew McLaughlin — Kettle Run High School, Fauquier County
Lara Forstner — John Champe High School, Loudoun County
Kendra Rentz — John Champe High School, Loudoun County
Nathan Lam — Manassas Park High School, City of Manassas Park
Victoria Baker — Seton School, private, Manassas
Maria Sigmon — Unity Reed High School, Prince William County
Kathryn Latham — NOVEC employee dependent, Battlefield High School, Prince William County
Chloe Schmitz — Mountain View High School, Stafford County
"The scholarship judges had a difficult time choosing among many impressive applicants," says Ashley Arnold, NOVEC community liaison and administrator of the scholarship program. "We congratulate the students the judges selected for their excellent school and community-service accomplishments."
VMDAEC Education Scholarship Foundation Winners
The VMDAEC Education Scholarship Foundation awarded $1,000 scholarships to 61 students who receive power from electric cooperatives in Virginia, Maryland and Delaware. The foundation selected recipients based on their academic achievements, financial needs, and personal statements. The scholarship money will help with tuition at the college, technical, or trade schools they will attend this fall.
VMDAEC Scholarship Winners in NOVEC Territory  
Jhuliza Guzman-Rivas — Gar-Field Senior High School, Prince William County
Joshua Atkinson — Seton School, private, Manassas  
"We commend these students on their outstanding academic achievements," said Russell G. Brown, chairman of the VMDAEC Education Scholarship Foundation Committee and vice chairman of the Northern Neck Electric Cooperative board of directors. "Our electric cooperatives are delighted to provide support to these worthy students, as they represent a future generation of leaders in their communities."
About NOVEC
NOVEC is a not-for-profit electric utility corporation that supplies and distributes electricity and energy-related services to more than 175,000 metered customers in Fairfax, Fauquier, Loudoun, Prince William, Stafford, and Clarke counties, the Town of Clifton, and the City of Manassas Park. It is one of the largest electric companies of its kind in Virginia and the nation. Learn more at novec.com, or call 703-335-0500 or 1-888-335-0500.
About VMDAEC
The Virginia, Maryland & Delaware Association of Electric Cooperative, based in Glen Allen, Virginia, represents NOVEC and 14 other co-ops that distribute electricity to consumers in the three states. Learn more at vmdaec.com.