Contact: NOVEC Public Relations, 1-888-335-0500, communications@novec.com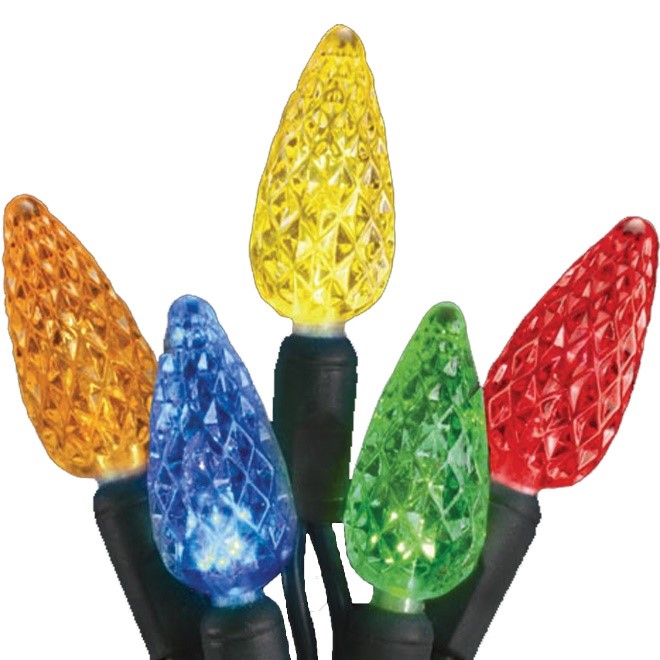 LED holiday bulbs save electricity and are safer to use than traditional bulbs.
MANASSAS, Va. — Northern Virginia Electric Cooperative offers tips that will help consumers save electricity and avoid electrical hazards during the holiday season.
"Electric lights and real candles brighten the season, but they can turn holiday cheer into tragedy if people don't handle them carefully," notes Lisa Hooker, NOVEC vice president of public relations. "NOVEC reminds everyone to use electric lights, candles, and decorations wisely during the holiday."
Electrical Saving and Safety Tips  
Only use safety-certified lights. Look for a UL, ETL, or CSA label.
 
Only use lights outdoors that are labeled for outdoor use. Make sure outdoor cords, plugs and sockets are weatherproof.
 
Don't overload electrical circuits or extension cords with too many light strings. Cords could overheat and catch on fire. Reduce risks by plugging lights and decorations into outlets protected by ground-fault circuit interrupters.
 
Light-emitting diodes (LED) holiday lights use much less energy than traditional lights. Consequently, they do not become hot enough to burn fingers, catch trees on fire, or cost as much to operate.
 
Before putting up lights, check for frayed wires, damaged sockets, or cracked insulation. Throw out all defective light sets.
 
To minimize fire and shock danger, make sure there is a bulb in each socket. If a bulb is not working, unplug the light set before replacing.
 
Operate lights for no more than six hours a day to reduce your electric bill. Install timers. If you are building a new house, ask your builder or electrician to install holiday electrical outlets, which turn decorative lights on and off with one easy switch.
 
NEVER light candles on Christmas trees. Use LED lights.
 
NEVER leave lit candles on tables or elsewhere unattended. Responsible adults should monitor them at all times. Consider using battery-operated candles instead.
 
To avoid damage and fire, water real trees daily. Keep extension cords and light strings away from water.
 
Keep a working fire extinguisher handy.
 
Be sure smoke detectors are working properly.
 
Always unplug holiday lights before going to bed or leaving home.
For more safety information, visit the Electrical Safety Foundation International website at www.esfi.org.