Fiber Optic Services
NOVEC Solutions, Inc., a wholly owned subsidiary of NOVEC, offers network data transport connectivity throughout Northern Virginia and the Washington metropolitan region.
NS service offerings cover a full spectrum of SONET connectivity from OC3c up to OC 192 to allow our customer networks to integrate their metro, national, and international networks. We also deliver a wide range of Gigabit Ethernet lit bandwidth services. All NS services are engineered with our customer in mind and delivered through a virtual private network.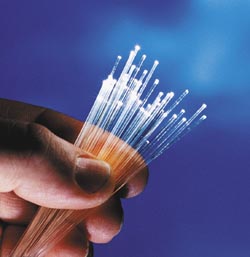 NS also provides its customers with access to one of the premier carrier-neutral facilities in the world. Through this connectivity, NS customers can extend their reach conveniently to other major metropolitan areas across the country including Silicon Valley, New York, Los Angeles, Chicago, Dallas, and Honolulu. International connections to Singapore, Hong Kong, and Tokyo are also available.
For complete information about the full range of fiber optic services, please email novecsolutions@novec.com.