Commercial Partnership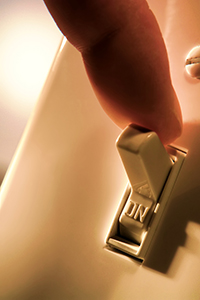 NOVEC is partnering with the commercial, industrial, and government customers we serve to provide valuable guidance and advice on ways to use energy wisely to see immediate cost reduction and energy conservation.
With a general walk-through, NOVEC quickly identifies the areas where opportunities for savings exist. During the facility walk-through, the simple, and often lowest-cost, opportunities are recorded and forwarded to the facility manager or operations person in charge. These opportunities may consist of identifying compressed air leaks, HVAC/R equipment requiring maintenance, key occupancy sensor locations such as storage areas and conference rooms, blocked heating/air conditioning vents, thermostat over-ride locations, and more. This type of facility audit is intended to provide a basic familiarity of the facility operations as they may affect energy usage.
Sometimes a more comprehensive study is required to investigate the entire facility, especially when planning a long-term strategy for cost reduction and energy conservation. This requires a much more detailed analysis of the facility, operating conditions, equipment, staff, and investment. This level of detail is available for special projects as well, including equipment replacement scenarios, technological upgrades, detailed lighting studies, or even incorporating a generator into the facility plan.
When this level of detail is required, NOVEC provides access to skilled and experienced professionals. Recognizing that no company can be all things to all customers, NOVEC strives to be a resource and partner with each customer by providing access to specialists in various fields of expertise. NOVEC understands that each facility is unique, and each customer's requirements are individual.
Contact NOVEC's Business Development & Energy Services Division at 703-392-1604 or 703-392-1763, extension 1604 or 1763, or via e-mail at businessdev@novec.com.