Home Energy Assessment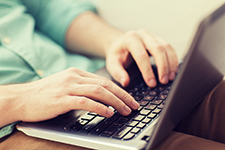 Have you experienced an unusually high or low bill? Conduct a quick and easy online energy assessment or call and speak to one of NOVEC's experts in our energy services department. You'll receive:
A professional evaluation of your energy consumption by a member of our knowledgeable staff
Energy saving tips you can put into practice today
Advice about potential savings with energy conservation improvements
Energy conservation improvements include insulation, caulking, properly installed storm windows and doors, lower thermostat settings and proper maintenance of your heating and cooling systems. For more energy saving measures you can do on your own, click here.
Here is a list of professional residential energy auditors who do in-home analyses:

Residential Auditors*

Air Right Energy Design, Inc.
www.Air-Right.com
703-530-0166

The Home Energy Detective
www.homeenergydetective.com
866-933-2590

EDGE Energy
www.edge-gogreen.com
434-568-7220

Southland Insulators
www.southlandinsulators.com
703-368-1965
Please contact NOVEC's Energy Services Department at 703-392-1503 or 1-888-335-0500, extension 1503, or via e-mail at energyservices@novec.com for more information.

Home Energy Advice from ENERGY STAR
ENERGY STAR is a government-backed program helping businesses and individuals protect the environment through superior energy efficiency.
ENERGY STAR's Home Energy Advisor tool calculates your home energy usage based on the information you enter. It also provides you with a list of customized energy improvements as well as the estimated savings.
 
---
*These contractors meet the Building Performance Institute certification for home energy auditing.  NOVEC is not affiliated with these businesses, nor does it guarantee work satisfaction.