Office Locations
NOVEC maintains business offices throughout our service territory, at locations and open during hours that are convenient to most customers. Offices are open during the times indicated below, except for certain holidays, when all offices are closed. For information on mailing your NOVEC payment, click here.
Corporate Mailing Address:
P.O. Box 2710
Manassas, VA 20108-0875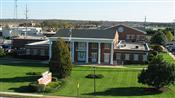 Lomond Business Center
10323 Lomond Drive
Manassas, VA 20109
Lobby Hours: 8:15 a.m.-5 p.m.
Payment drop box and kiosk available
In-person cash payments accepted
Directions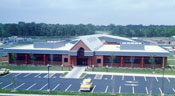 Gainesville Technical Center
5399 Wellington Branch Drive
Gainesville, VA 20155
Payment drop box available
Directions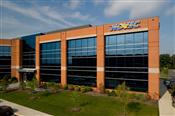 Balls Ford Corporate Center
10432 Balls Ford Road
Suite 220
Manassas, VA 20109
No payments accepted
at this location
Loudoun County Service Center
23973 Evergreen Mills Road
Aldie, VA 20105
No payments accepted
at this location
New Year's Day 2022 (observed), December 31
Presidents Day, February 21
Memorial Day, May 30
Independence Day, July 4
Labor Day, September 5
Veterans Day, November 11
Thanksgiving, November 24 and 25
Christmas (observed), December 23 and 26
NOVEC's Problem-Resolution Procedure
Most questions can be answered by calling NOVEC's Customer Care Center, Monday through Friday from 7:45 a.m. to 5:30 p.m. Other Cooperative employees involved in problem resolution are available during regular office hours from 8:15 a.m. to 5 p.m., Monday through Friday.
NOVEC is regulated by the Virginia State Corporation Commission. The SCC approves rates, fees and all terms and conditions of service of the Cooperative. You may contact the SCC in the following ways:
Mail: Virginia State Corporation Commission
P.O. Box 1197, Richmond, VA 23218
Phone: 804-371-9967; 1-800-552-7945
Fax: 804-371-9350
Web: http://www.scc.virginia.gov/